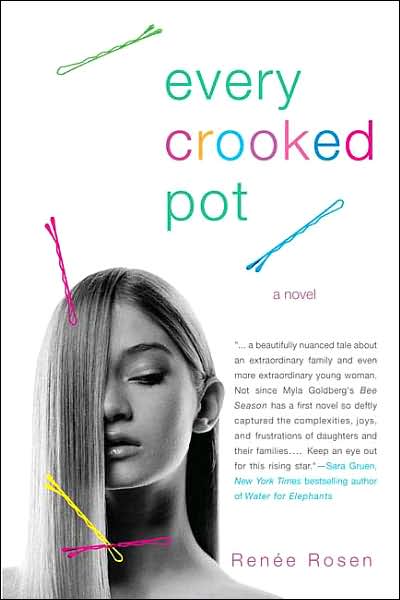 I've been composing this post in my head since returning from vacation to a billion business emails, a SITE-SoCal meeting, and getting my son ready for his send-off to college on Monday. This year's vacation awarded me ample time for reading and here's a peek at what I enjoyed most:
EVERY CROOKED POT
, by
Renee Rosen
. Most people have scars from childhood and adolescence, but hide them inside the people they grow up to be. Renee Rosen's character, Nina, takes us on a wacky, witty, and wonderful ride through the 1960s and 1970s in search of a fix for a disfiguring birthmark over her eye. Nina is sympathetic without being maudlin and humorous without being absurd. A colorful cast of characters, led by her clarinet-playing, carpet-baron Daddy, make EVERY CROOKED POT one of my favorite books of the year.
HARRY POTTER AND THE DEATHLY HALLOWS
, by
J.K. Rowling
. I spent a full day immersed in the magical world of J.K. Rowling, devouring this final tome in the Harry Potter series. The series ended without any big surprises, revealing the true natures of several key characters. Most rewarding was seeing the awkward orphan of book one become what Professor Dumbledore calls, "...you wonderful boy. You brave, brave man."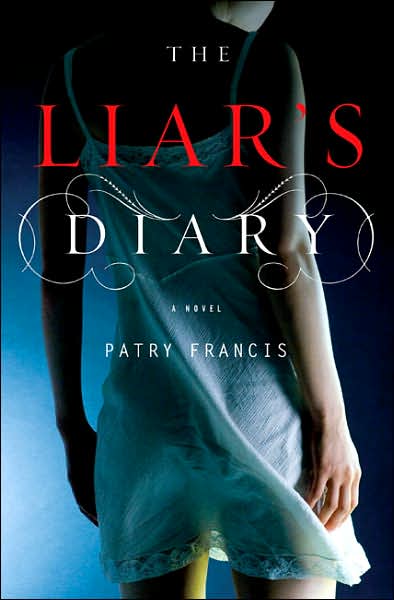 THE LIAR'S DIARY
, by
Patry Francis
. Patry weaves a stunning tale of loyalty and betrayal, confidence and deceit, love and murder. The story grabbed me early on, but the vivid, haunting characters jumped from the pages into the community around me. THE LIAR'S DIARY kept me guessing with sadness through every chapter, then concluded with a twist I never saw coming.
POSSIBLE SIDE EFFECTS
, by
Augusten Burroughs
. Anyone who enjoyed Augusten's memoir, RUNNING WITH SCISSORS, will get a kick out of this new collection of essays. Augusten writes about his quirks, oddities, and sensibilities with swashes of brilliant color and blinding insight. I am compelled to call his writing "Van Gogh with words." Augusten's brother,
John Elder Robison
(
LOOK ME IN THE EYE
), gave me this book at BEA and signed it, "the big brother."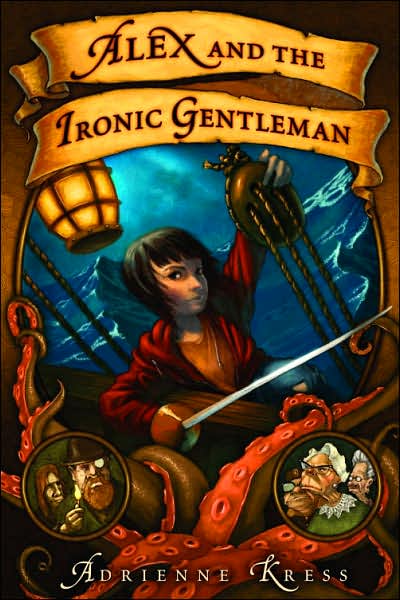 ALEX AND THE IRONIC GENTLEMAN
, by
Adrienne Kress
. I confess, I probably wouldn't have read this middle-grade adventure tale if not written by my Backspace friend, Adrienne. What I found between the charming cover and the final page is an adorable heroine, Alex , tomboy with a love for adventure. Throw in a nutty crew of adversaries and compatriots, a quest for pirate's treasure, and you have a terrific children's story. Adrienne's writing style is particularly keen for reading aloud.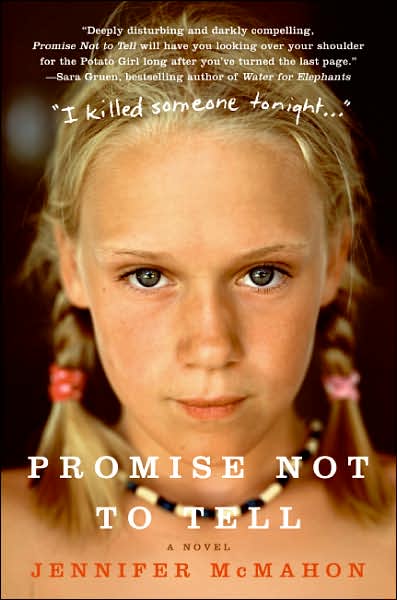 PROMISE NOT TO TELL
, by
Jennifer McMahon
. Imagine growing up in a commune in Vermont during the 1970s. That is a story in itself, no? Jennifer deftly reflects between her character's unconventional upbringing and the person she became after she moved away. The night Kate Cypher returns to the commune to make arrangements for the care of her mother diagnosed with Alzheimer's, a young girl is ritualistically murdered in the same manner as the unsolved murder of Kate's best friend thirty years earlier. PROMISE NOT TO TELL is a spooky tale of avenging spirits and redemptive love.
What good books have you read this summer? Click the blue comments link below.